Deer Island Cleanup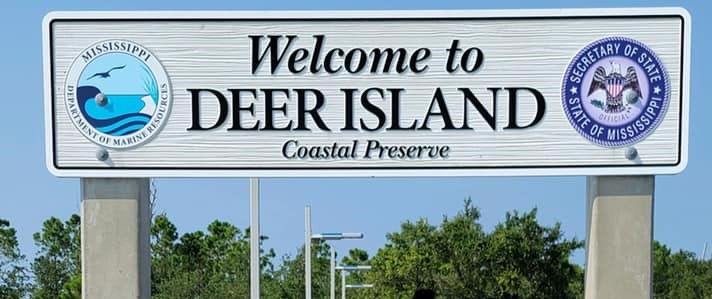 Deer Island Cleanup - Saturday, April 2nd, 2022 from 9 a.m. to 12 p.m.!
In partnership with the Mississippi Department of Marine Resources and OSPREY Initiative, we are hosting a volunteer powered cleanup to tackle the trash and debris crisis on Deer Island. 
Transportation to and from the island will be provided via boat for volunteers. All cleanup supplies will be provided. Please bring your personal belongings in a backpack or closeable bag. This is a family friendly event but all children under the age of 18 years old must be accompanied by an adult.  
Join us Saturday, April 2nd from 9 a.m. to 12 p.m. by registering you or your group online at the button above. Volunteers must register to participate.