World Ocean Day Beach Cleanup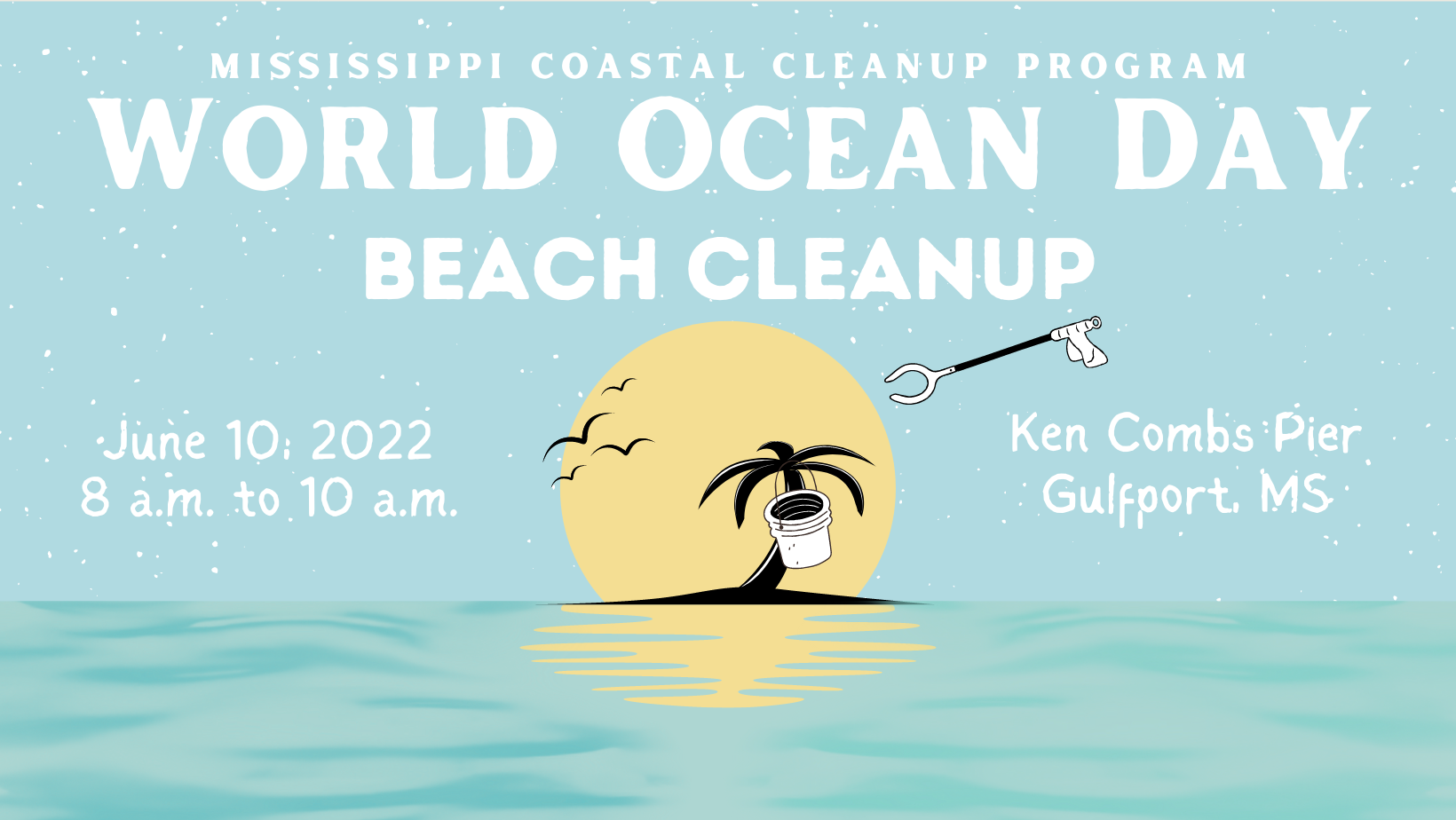 Every year for World Ocean Day, community members around the globe come together in honor of the beautiful, majestic ocean that connects us all. The ocean is a miraculous ecosystem that provides us with more than we could ever imagine. From the air we breathe to the fish we enjoy, the ocean gives us her all. Countless efforts across the globe take place to protect and preserve the ocean and all its residents year-round, and World Oceans Day is a day to recognize these efforts and do what we can to give back.
Join us!
World Ocean Day Beach Cleanup - June 10th, 2023
Location: Ken Comb's Pier and Boat Launch beach area
Address: 96 Courthouse Rd, Gulfport, MS 39507
Time: 8 a.m. to 10 a.m. 
This location has public parking and public restrooms. 
All cleanup supplies will be provided!
BYO: sun protection, closed-toe shoes, reusable water bottle. Please bring your personal belongings in a backpack or closeable bag. This is a family friendly event but all children under the age of 18 years old must be accompanied by an adult.