Mardi Gras Cleanup Krewe
MARDI GRAS 2020 the CLEANUP KREWE went LIVE!
The Mississippi Coastal Cleanup & Plastic Free Gulf Coast partnered up to hit the streets for the Gulf Coast Carnival Mardi Gras Parade in Biloxi to help with post-festival cleanup. Every year, a huge amount of trash is generated by the annual carnival celebration that takes days to pick up. Volunteers constructed and designed the float to be a trash collection container. As our float followed the parade, the pickup of trash began immediately, decreasing the chance of trash items spreading into the nearby neighborhood communities and natural environment! Volunteers walked alongside and behind the float for almost 3 hours picking up over 3 tons of trash. The goal of the Cleanup Krewe float is to promote the incorporation of mindful, waste-free partying into one of our most anticipated traditions!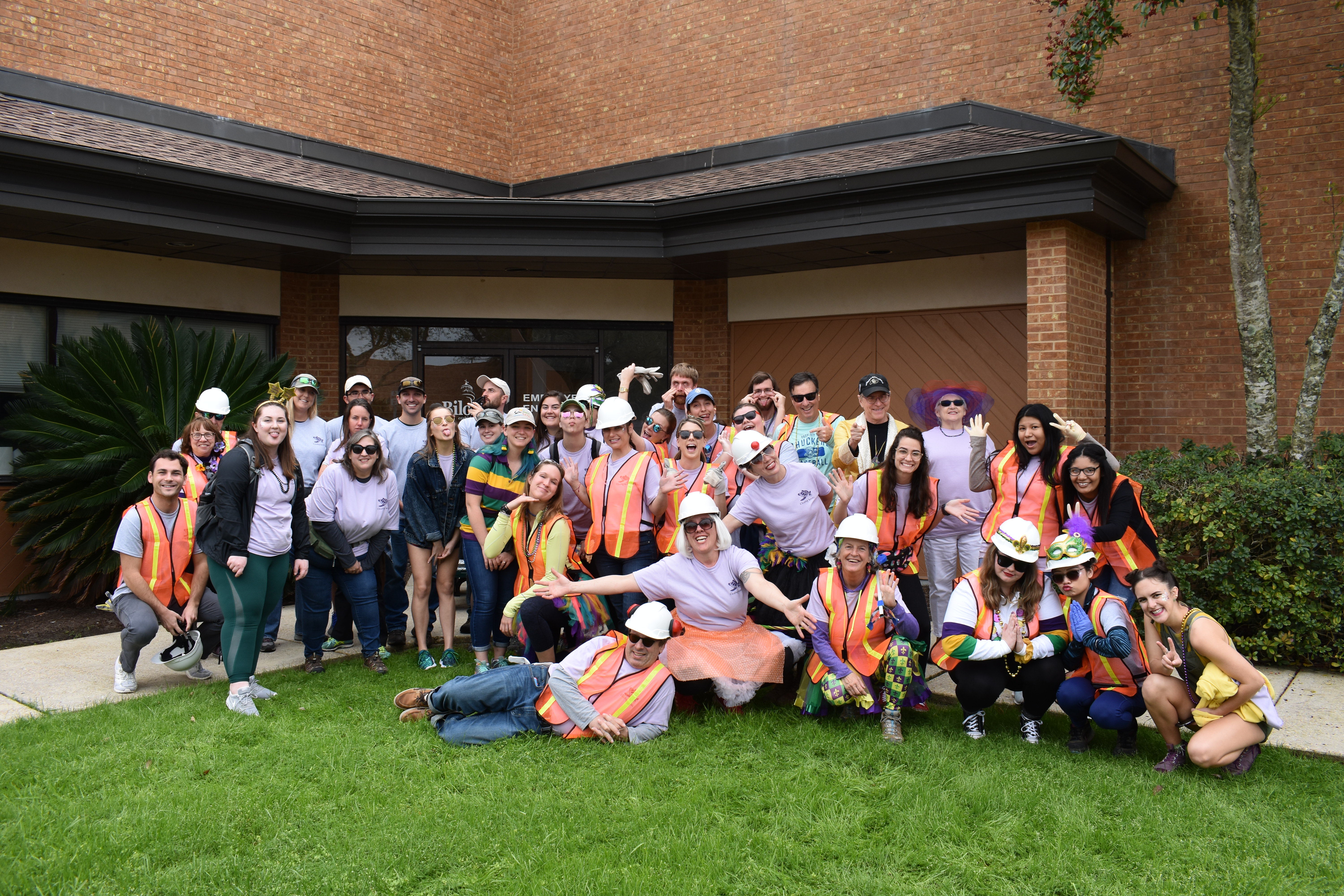 ---
See you in 2021!
---
Come have fun with us in efforts to keep the 
Mississippi Gulf Coast Mardi Gras 
crazy fun & crazy clean! 
Please contact the MS Coastal Cleanup Coordinator via email on how you can join us!
amanda.sartain@msstate.edu