Star-Spangled Cleanup
---
Our Star-Spangled Cleanup is an annual event that takes place on the beaches of the Mississippi Gulf Coast following Fourth of July festivities. Unfortunately, firework celebrations often result in tons of debris littering our beautiful beaches. This event started in 2017 on the beaches of Harrison, Jackson, and Hancock County. With growing interest and donations from our wonderful sponsors, our goal is to remove as much remaining firework debris from our beaches as we can!
The 2023 Star-Spangled Cleanup will take place across the MS Coast the weekend following July 4th in efforts to remove this debris as quickly as possible before it is buried in the sand, blown or washed away by wind or rain, or forgotten. After volunteers perform their cleanup, volunteers will be entered into a raffle for prizes in appreciation to their hard work.
All cleanup supplies will be provided!
BYO: sun protection, closed-toe shoes, reusable water bottle. Please bring your personal belongings in a backpack or closeable bag. This is a family friendly event but all children under the age of 18 years old must be accompanied by an adult.  
This event is a toasty one! Please make sure you are drinking plenty of water and listening to your body.
Popsicles and water will be provided throughout the event. 
The next Star-Spangled Cleanup is scheduled for July 8th, 2023 from 8 a.m. to 10 a.m.

---
For questions and information about this event, please reach out to the Program Coordinator at mandy.sartain@msstate.edu
---
HUGE thank you to our sponsors for making this event possible!!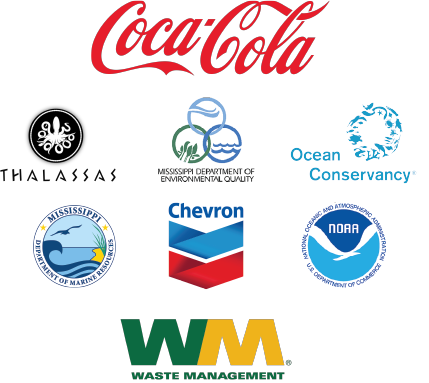 Star-Spangled Beach Cleanup Sites
There are no cleanup sites available for this year yet. Check back soon!